Conductors | Personnel | History | Past Programs | Slide Show
The Memorial Concert Band of Colonie is based in the Town of Colonie, which is located in the Capital District (Albany area) of New York State, The region has a rich tradition of summer community bands dating back more than 100 years but limited community band presence during the remainder of the year. The Memorial Band was founded in the Fall of 1999, through the efforts of trumpet player Robert J. Ullery, to remedy this situation and to provide a performance outlet for accomplished musicians living in the region. Sponsorship, since the group's inception, has been through the Town of Colonie and the South Colonie School District. The "Memorial" part of the band's name serves as a living tribute to deceased South Colonie Music Department administrators and educators, as well as to Memorial Band leaders.
Continue Reading about band history
Powered by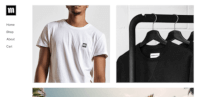 Create your own unique website with customizable templates.